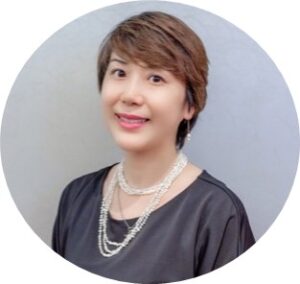 Teresa is an independent coach based in Shanghai.
Her professional accomplishments include Certified Gallup Strengths Coach, ICA Certified Coach, Associate Certified Coach certified by International Coaching Federation(ICF), Certified Everything DiSC Trainer, Certified Facet5 Trainer, Certified Authentic Life Accredited Lead Facilitator and Authentic Business Facilitator.
Teresa has more than 27 years of working experience in foreigner companies, covering a wide range of industries in hospitality, classification society, logistics, banking. She has over 17 years of experience as an HR professional and in-house coach focusing on empowering, unlocking potentials, developing talent strategy and uplifting management and leadership, Her last position held was Senior Human Resource Business Partner in Standard Chartered Bank (China) Ltd.
Teresa mainly applies the Strengths-based philosophy into the organizational culture and development of talent. She facilitated many communications with individuals and groups to improve the performance and people management, and the career plan as well. Teresa also helps managers developing their self-awareness and increasing their willingness at individual, team, and system levels to make the true and health progress.
Teresa has been a full-time coach since 2018. She is committed to providing coaching services for executives, managers and students. Meanwhile, she provides the strengths-based coaching program for many corporate subject to leadership, team management and performance management. She also provides consulting services for the authentic transformation projects subject to organization development, culture change and talent competence etc.
Teresa accumulated nearly 500 coaching hours, who served as executive coach, engaged in strengths coaching programs, supported for nearly a hundred people growth, including three consecutive years in "CEDAR HIGHRISE" coaching plans, 2 years in a row to participate in the "TEACHFORCHINA" coaching plan, 100 people coaching plan. She have been invited as career coach for Tongji university MBA.