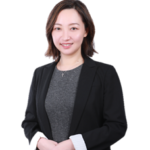 Shirley is the Engaged Professional Consultant of HOPE Consulting Limited (Hong Kong). She is an experienced life coach and facilitator, participated in different training and workshop organized for NGOs and schools.
She is a certified coach with the professional accomplishments including ABNLP Certified NLP Master Practitioner, certified Facilitator for LEGO® SERIOUS PLAY ® Methods & Materials, OH Cards Foundation Certificate Program, Certified Six Bricks Facilitator and Certified Duplo Play & Learn Facilitator.
Shirley believes that life-long learning play an important role on career development. After graduated from Hong Kong Baptist University, having her Bachelor Degree on Business Administration – major in Human Resources Management. She also completed and successful achieved a Bachelor of Law from Peking University.
With the passion on children's development, Shirley finished her Master of Arts in Music, aiming to deepen her knowledge and skills on music education. She applied her learning on creative ministry and music education in church and actively involved in children's ministry voluntarily.
Shirley gained invaluable experience from her roles as HR specialist and the assistant to the top management in different industries like garment manufacturing, luxury fashion retailer, FMCG retailer, luxury hotel group and IT.