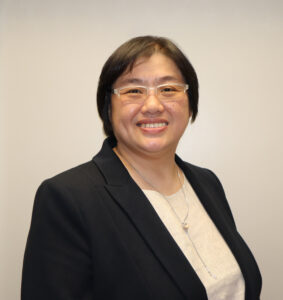 Yen is the Founder and Consulting Director of HOPE Consulting Limited (Hong Kong) and HOPE Professional Sdn. Bhd. (Malaysia).
Her professional accomplishments include Certified Everything DiSC® Trainer, Certified Everything DiSC Workplace® Facilitator, The Five Behaviors of a Cohesive Team™ Accredited Facilitator, The Leadership Challenge Certified Facilitator, Trained Facilitator of LEGO® SERIOUS PLAY® Methods & Materials, ABNLP Certified NLP Trainer, The American Board of Hypnotherapy Trainer, ABNLP Master Coach, Time Line Therapy Master Practitioner, Certified 2030 SDGs Game Facilitator, Certified "Think In & Out of THE BOX" Facilitator, Authentic Business & Authentic Life Accredited Lead Facilitator, DUPLO Play & Learn Certified Facilitator, Six Bricks Certified Facilitator and Certified OH Cards Facilitator.
Yen started her career as IT specialist. She has over 25 years of successful experience in various roles spanning three continents namely Asia Pacific, North America and Europe. The last position held was the Chief Information Officer at A.Plus Group Holdings Limited (HK:1841).
Yen's invaluable experience is gained from working in management and senior management roles such as Chief Information Officer, Business Analyst, Solutions Manager, Pre-Sales Consultant and IT Consultant in various industries namely the telecommunications industry, media as well as in the financial printing sector.
Yen is particularly competent in effective communication, leadership development, team building, career path development, personal development, business process management and professional consulting services.
Her clientele boasts of multinational companies and large organisations in a cross section of several sectors; to name a few: IT, financial services, luxury brand, insurance, consultancy, tourism, hospital, manufacturer, school, community services, NGO, church and others.
Yen has also been a Girl Guides' trainer, a Team Leader on a hospital chaplaincy volunteer program as well as a Sunday School Teacher for adult and children alike.
Yen is an alumnus of the University of Portsmouth, in the United Kingdom having successfully completed and achieved a BSc in Computer Science.